Workshop Description:
Join nutritionist and wellness consultant, Carly Schafer, as we blend the worlds of nutrition and mindfulness. As a society, nutrition and our consumption patterns can be scrutinized and a massive source of shame, guilt, confusion, and overall obsession. Many of us are bombarded with scattered information and advice on what is the 'best' approach, not realizing that a healthy relationship with food starts within.
With this workshop, you can expect to connect with a deeper understanding of how your thoughts can create new habits around the food you consume. We will focus on bringing awareness to how we approach our nutrition, learning the nutritional science behind a low-inflammatory diet, and exercises for when we find ourselves feeling out of control with our choices. Mindfulness meditation will be our prominent practice, along with breathwork, journaling, and take-home worksheets for your path forward.
This will be a safe space to explore your relationship to food, with an emphasis on acceptance and self-compassion. Providing you with the tools to tune into what your body needs at the present moment, you will leave here feeling empowered to make the best nutritional decisions for YOUR body.

Sunday, January 16th
2:00 - 3:30pm
$55
ABOUT CARLY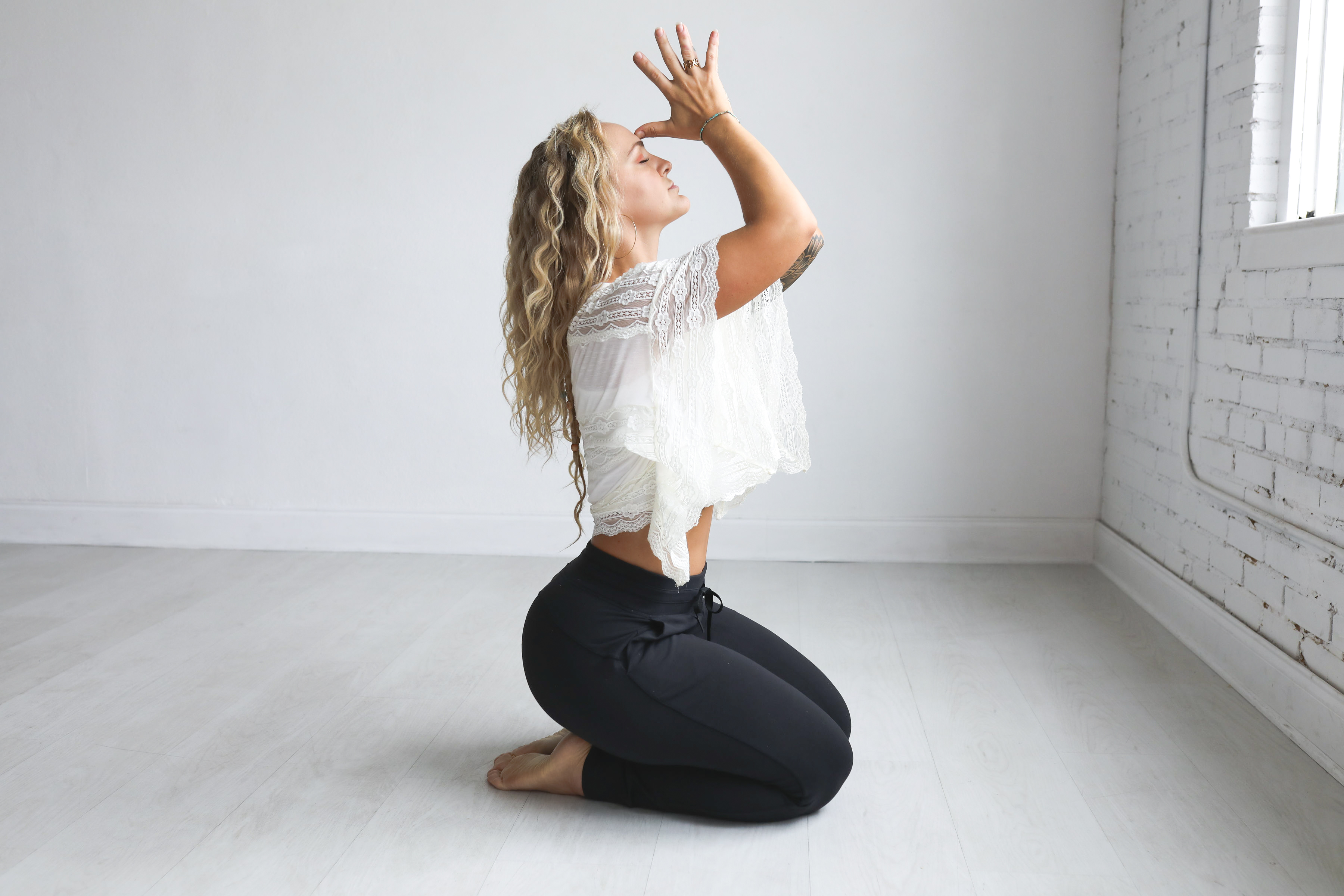 Carly works as a wellness consultant in the areas of movement, nutrition, and lifestyle change. She is currently certified personal trainer with a specialization in behavior change and corrective exercise and became a certified nutritionist in 2015, specializing in a low-inflammatory practices and brain health. In 2020, she completed her 200-hour Meditation Teacher Training through Breathe Meditation and Wellness located in Dallas, Texas and currently teaches a Mobility+Meditation class. When not teaching or working with clients, you can find her curled up with a good book, cooking, or playing with her 3 Great Danes.
A lifelong learner, Carly immersed herself in learning to optimize brain health after witnessing the deteriorating effects of Alzheimer's disease and multiple sclerosis (MS) on generations of her family. She's also overcome her own struggles with anxiety and obsessive compulsive disorder (OCD), and found mental tools to retake control and find empowerment. Carly believes when we support our brain, mind, and body through proper fueling, movement, and stress management, we can achieve any personal goal.